Chris Geyer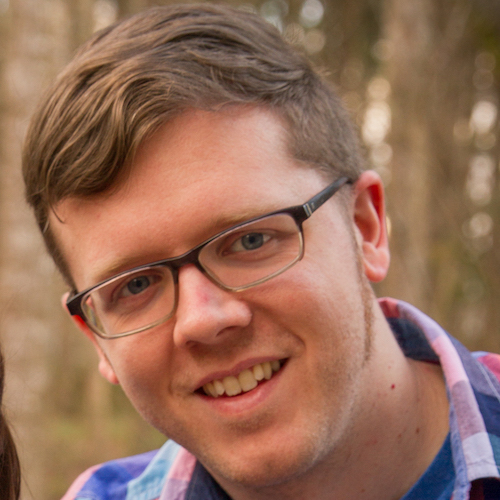 user experience designer
Download pdf resume
Work
City of Raleigh - 2011/June 2016
Advocated for user experience design by utilizing best practices to make forward progress on the city's website.
Served as product owner for raleighnc.gov guiding the site towards modern trends and leading a team of 3 staff.
Recruited, moderated and synthesized results into actionable recommendations from usability testing data
Utilized design studio methodology to engage staff and gather ideas for new page templates
Performed A/B testing to determine success of solutions, including testing slider/grid preference for news items.
Maintained site consistency across 1000 pages & 100 editors in with CMS templates using HTML/CSS/JS.
Ensured web pages are performant by optimizing images and implementing lazy load techniques.
Routinely met with content owners to discuss goals & analytics, translate them into reusable design patterns.
Responsible for 2013 responsive design update - one of the first of it's kind for a government website.
Designed and developed templates for city boards/commissions, news/events and construction project statuses.
Implemented expand-collapse feature with progressive enhancement & removed reliance on JS with CSS.
Cleaned up 2000 line CSS using repeatable patterns in SASS and implementing best practices for performance.
Led migration of intranet from Frontpage to Drupal using mobile first methods for design, content & development.
Added easy access to most popular pages to mobile site as top tasks to bypass overwhelming navigation.
Created template for 90 park pages after running usability study to determine critical information to citizens.
Oversaw design of local city government "Best of Web Awards" site, while site visitors grew by 25%.
Devised and implemented new design for utility billing payment site, while making usability recommendations.
Collaborated with developers to build new internal apps for staff directory, conference room using Git.
Analyzed QA items to fix mistakes and accessibility issues on site weekly.
Grasshopper - 2010/11
Served as remote UX Lead in a position created for me, fusing user centered design into company process.
Eliminated user frustration and cut support costs by creating new on-boarding setup process for voice web app.
Created HTML/CSS prototypes to gather customer feedback during moderated remote usability tests.
Analyzed customer and stakeholder observations to iterate on designs for retesting in two week agile cycles.
Advocated for users' needs during design and development, to align usability and brand across all 3 products.
Led research and design effort for Customer Service redesign to improve agents' workflows and efficiency.
Messagefirst - 2007/10
Employed a variety of progressive techniques to redesign client web apps for this boutique design firm.
Conducted ethnographic based research to learn about users' needs and problems.
Created data driven personas and task analysis grids for use in the design process.
Facilitated brainstorming in collaborative sketching sessions to help clients' generate design ideas.
Produced high fidelity prototypes using my own HTML/CSS framework and various JS libraries.
Customized CSS to apply visual design direction to prototypes.
Recruited, moderated and observed in-person and remote testing to identify patterns and validate designs.
Wrote usability findings reports and created slide decks for presenting to stakeholders.
Developed pattern library/style guide for use by clients during implementation phase.
Reduced online university application from 13 steps down to 3, using progressive reveal design pattern.
Reorganized settings for help desk web application, reducing amount of screens by 40%.
Education
Drexel University
Degree in Information Systems & Human Computer Interaction, minored in Human Factors
---