I help shape the future of digital products and experiences.
I take complexity and make it simple.
My design process is iterative, involving user research, usability testing, collaborative sketching and rapid prototyping.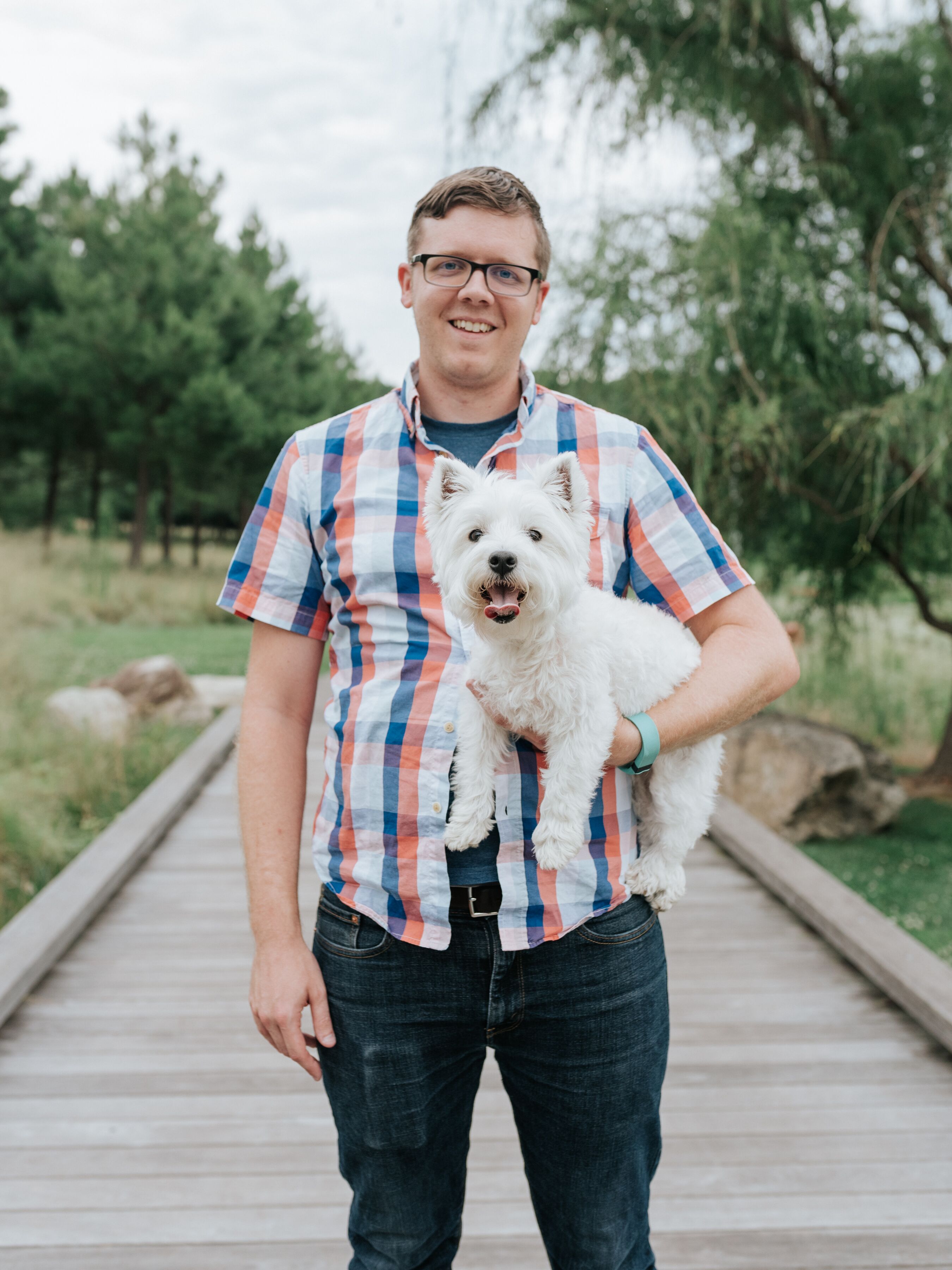 Awesome Projects like...
Velox
Goals
Enter asset data, fast!
Utilize new technology
Methods
Lean Design Sessions
Rapid Research & Development
Client Beta Period
Outcomes
Used conversational UI to guide maintenance technicians who are hesitant to use technology
OCR technology was used to drastically improve input times and quality of data
Education beta client was able to add assets in less than 30 seconds, and over 500 in a week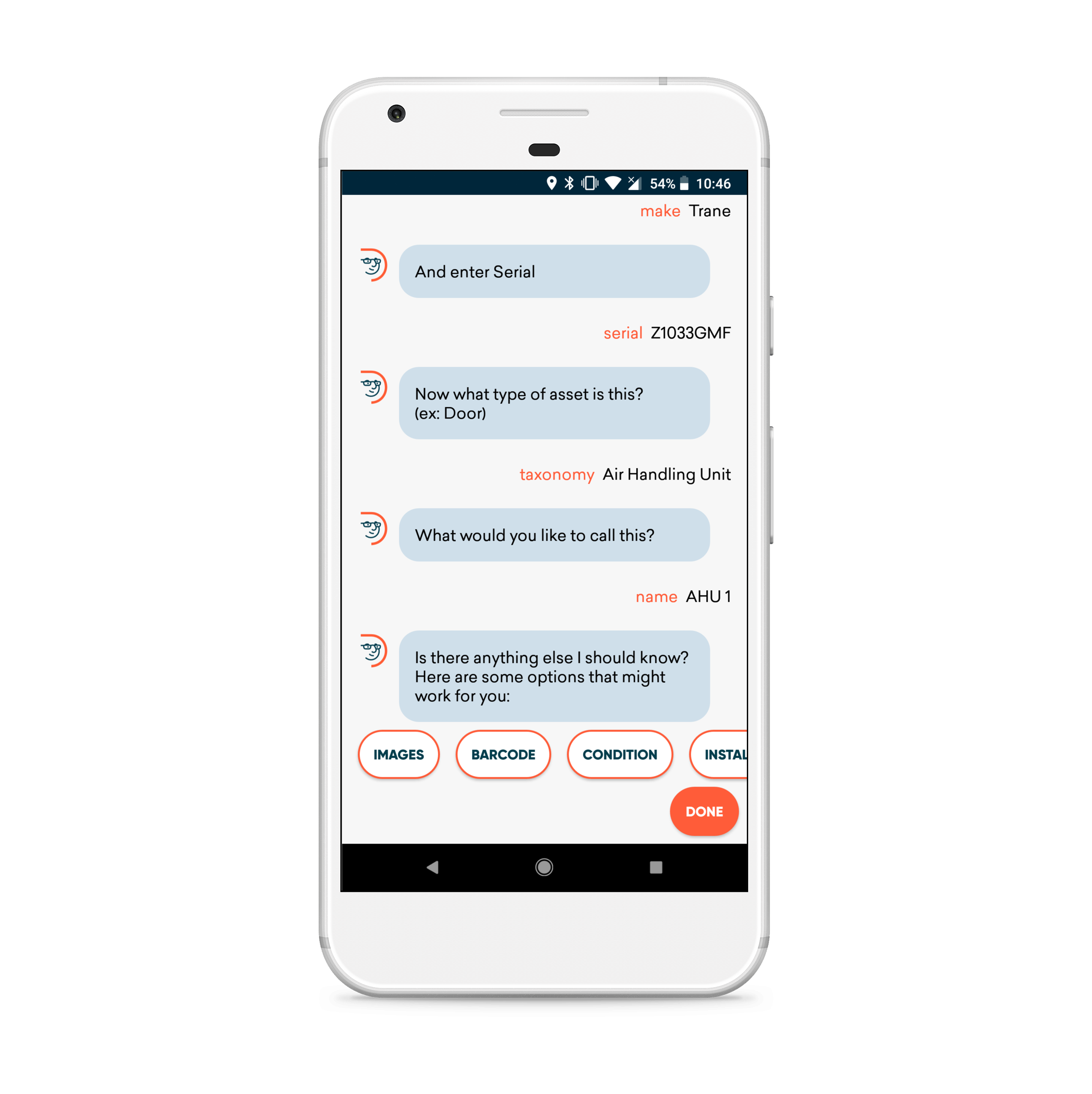 Raleigh Parks Pages
Goals
Present most important information for citizens in an easy to use format
Provide consistent information across all parks
Methods
Usability Testing
Design Studio
Prototyped and coded template
Outcomes
Compiled data for over 90 parks and input into the page template
Consolidated individual pages for park amenities into one park campus page allowing citizens to find all the information together
Amenities are listed in a consistent manner allowing anyone to see at a glance what is available at a park.
Received lots of positive feedback on the clear design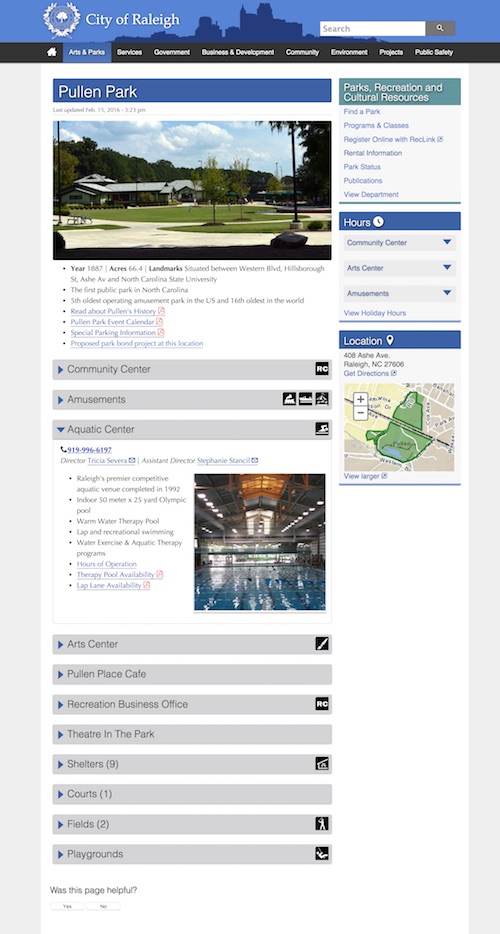 Optum Palliative Care
Goals
Standardize workflow for in-home nurse visits
Easily track patient activity while not distracting a nurse from patient care during a visit
Methods
Kick-off workshop
User research with nurses to understand their work and process
Validated initial designs via remote usability sessions with nurses
Live coding sessions to collaborate with product owner and physician who was clinical expert
Outcomes
Prototype served as basis for front end code used in final app by Salesforce developers
Consulted with developers to ensure v1 design was implemented correctly and planned enhancements for v2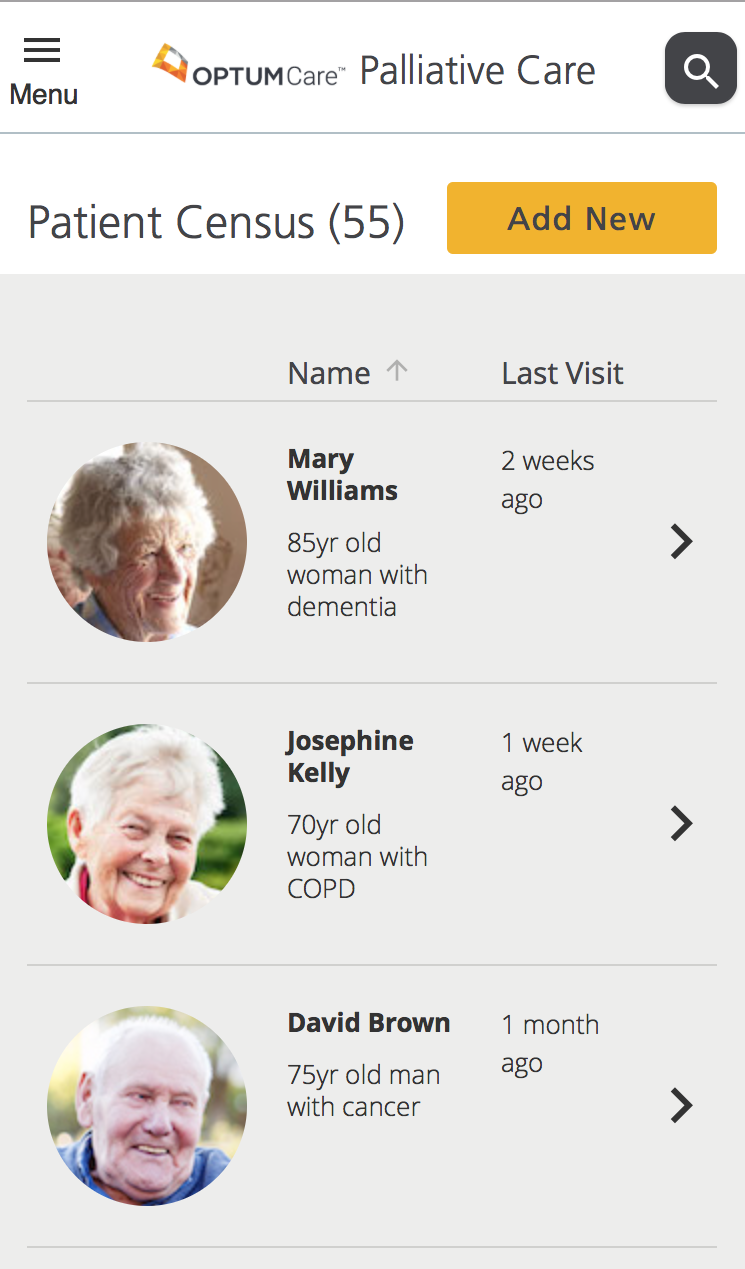 City of Raleigh Intranet
Goals
Migrate outdated Frontpage site to modern platform
Pilot Drupal CMS for future use
Make it more than a bulletin board and document archive
Methods
Card Sorting
Content Audit
Drupal Training
Outcomes
Built this site out from the ground up by myself.
Researched the best Drupal modules to use for our needs and trained my team on how to add content to the site.
Design allowed for more everyday top tasks to be featured on the homepage instead of stagnant city news by using mobile first priorities.